Babies and cupcakes, does it get any sweeter than that? I went to visit my new nephew this weekend. It was a quick trip and I didn't get near enough time with my sister, but at least I got my snuggle fix. While my sister was busy with ball games, we went to shop the outlet mall in Oklahoma City. On the way there we stopped at
Green Goodies,
a cutel little cupcakery my sister told me about. I'm sorry to say that I did't take any pictues of the actual cupcakes. You'll just have to trust me, they were fabulous. I did snag some pics from their website to show you the contenders. The Hostess was the clear winner, followed closely by the Red Velvet. If you live near the area, get there soon.
I did however take plenty of pictures of this sweet boy...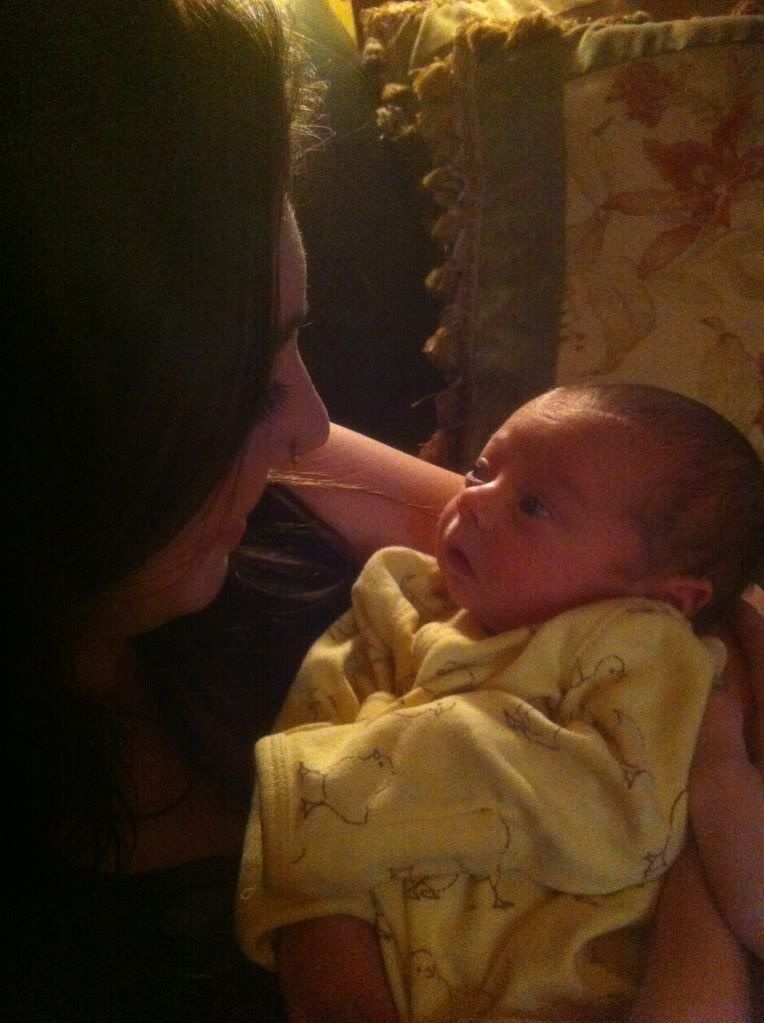 Hallie meeting Sam for the first time