I had the opportunity to join the hubs on a business trip last weekend. His company hosted an awards banquet in Kansas City and I was so glad I was able to go. We stayed at the Sheraton Country Club Plaza, and it was perfect. The location was phenomenal, right on the Plaza so we were able to walk everywhere. The Plaza makes for great shopping and we spend most of Saturday doing just that. We had great dinners both Friday and Saturday night. Friday night we spent some time at a mixer/reception then headed out to eat with the other couple that was there with us. There were so many choices of places to eat that it was a hard decision, but we ended up at
Brio
. My friend and I split the Halibut because we weren't that hungry after snacking at the reception. It was good, but the real hit for us was the Gimlet(s) we had. They were so refreshing with all the lime, mint and cucumber muddled right it. They went down pretty easy. A bunch of folks were heading to the new casino out there but we were all so tired we skipped that. As I said, we spent all day Saturday shopping so I was glad we rested up. The hubs had never eaten at a California Pizza Kitchen so we stopped in for lunch. He had a pizza that was ON FIRE hot and I got a roasted veg salad. Overall, it was just ok, but now he can say he's been there.
The shopping on the plaza is great! I got to go into some stores that we don't have here at home. H&M and Kate Spade were among my faves. I didn't take many pics at all, but I did snap this with my phone.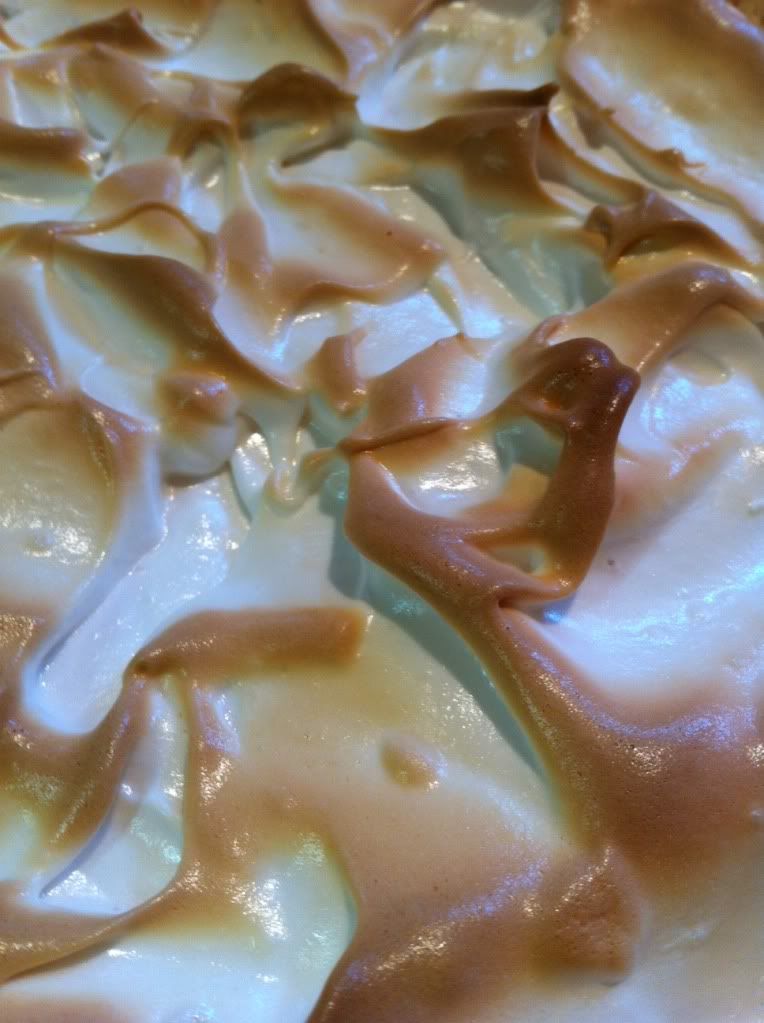 I LOVE Tim Gunn, and there he was right in front of Kate Spade; there was a fashion show on the plaza and he was the commentator. He is just as funny in person as he is on TV. After our marathon shopping day we went back to the hotel to freshen up for the awards banquet. Here we are waiting on the shuttle to take us to the Intercontinental, which by the way was gorgeous!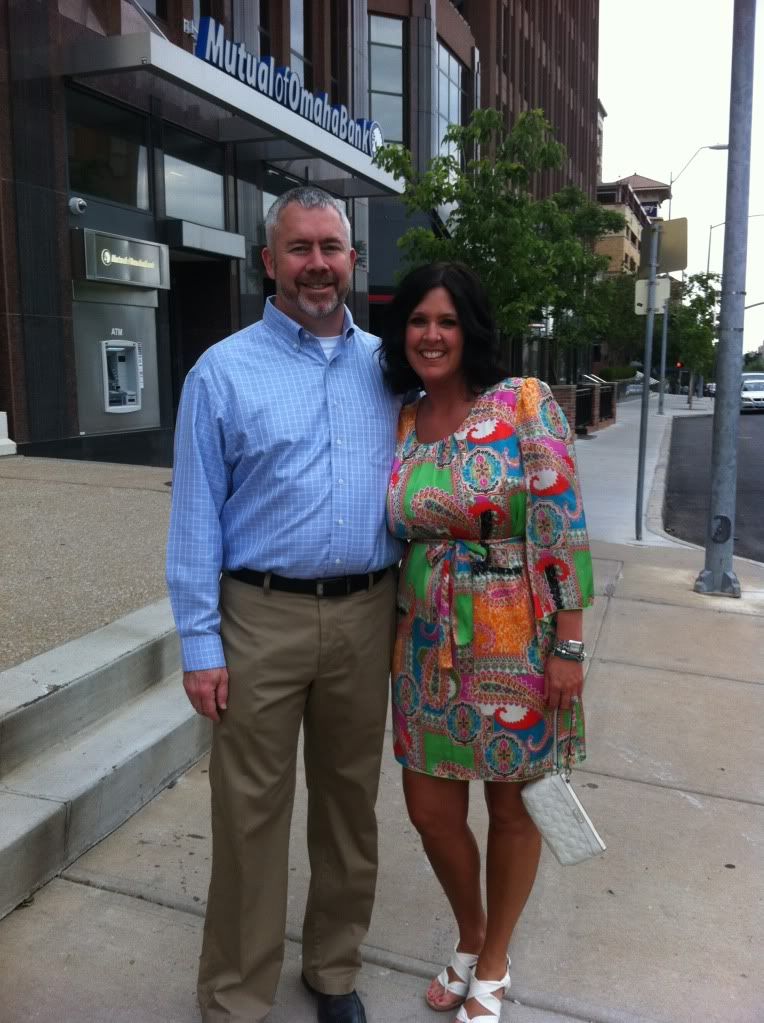 Kelly and I both were sporting our white wedges. I probably haven't worn white shoes since my mother dressed me in white patent Mary Janes, but I just loved these. Kelly's were really cute too and I think I am going to get the same ones in black.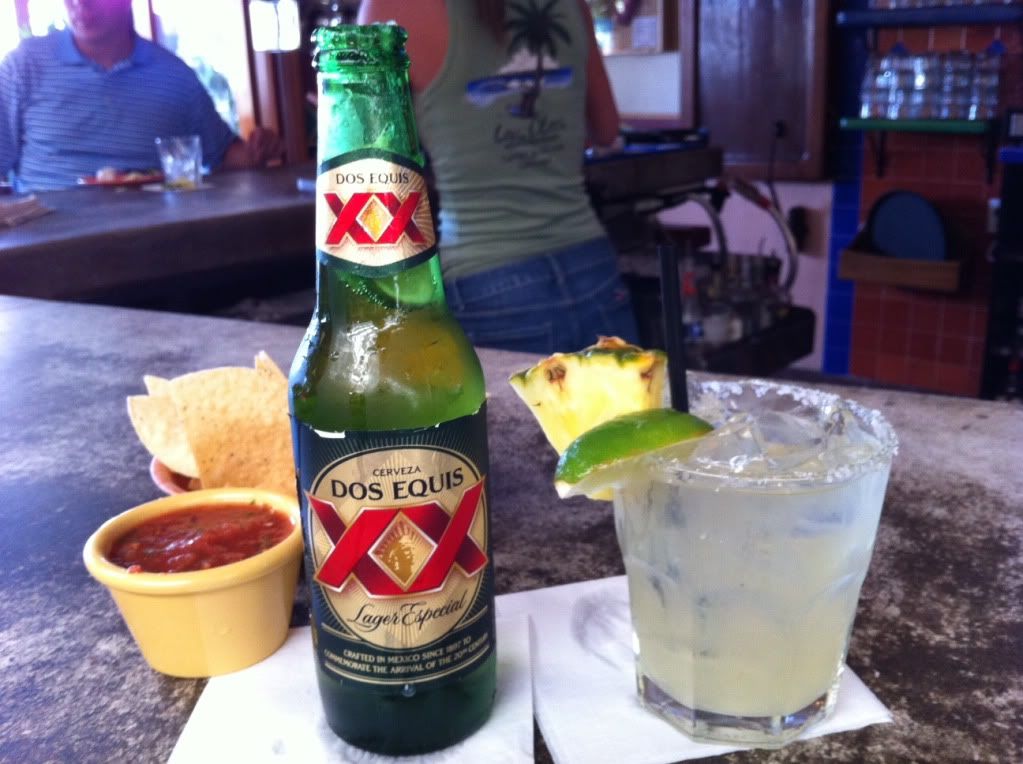 I sure was glad she was there, we kept ourselves pretty well entertained during the ceremony.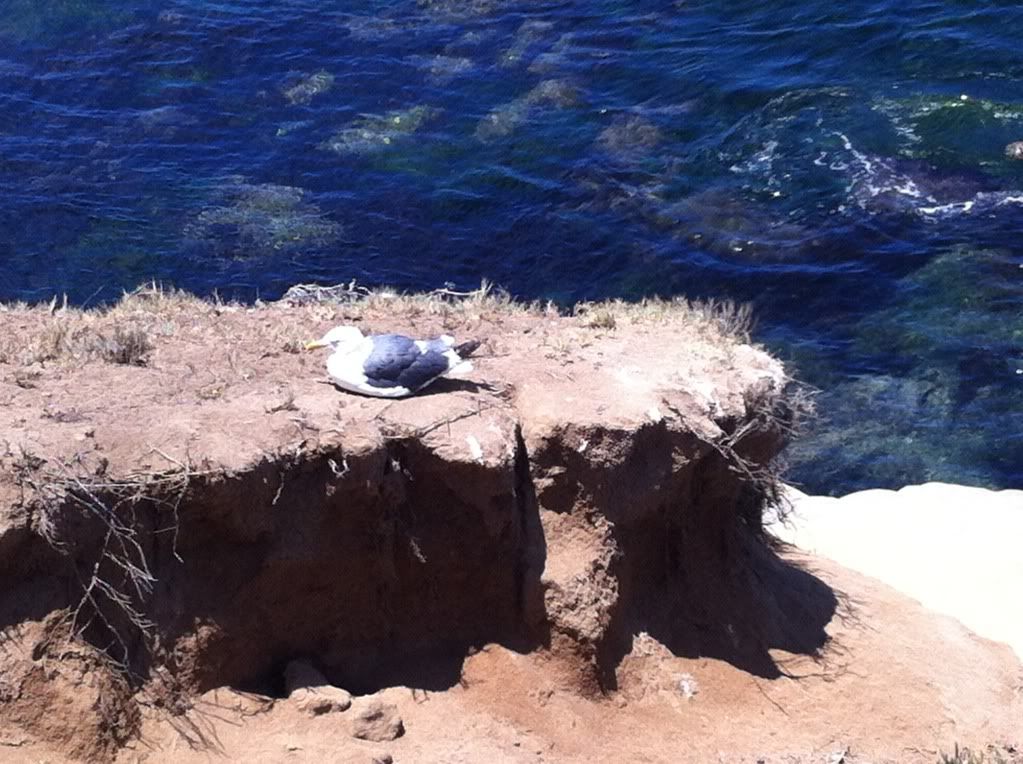 We ended Saturday night at a neat Mexican place called
Zocalo
, the atmosphere was fun and the food was excellent. The only thing that was a little weird to me was that you had to pay for chips and salsa. I will say that when you order it, you get a huge serving of several different types of salsas and plenty of chips. It was a really pretty presentation, but again, I didn't take a pic. We had such a great weekend, I highly recommend that area if you are looking for a low key getaway and live anywhere near KC. It was about a three and a half hour drive for us, not too bad. Where are your favorite getaway spots?